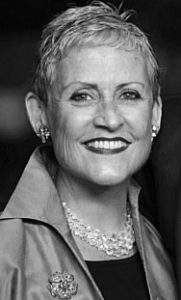 I AM … Author & Speaker … ADvocate™ for Families … Counselor and Consultant …
I AM screeching for Kindness & Peace AND preaching: Love Is an ACTION Verb!™
I AM teaching Betty's Tips™ to brains of ALL ages: So much we CAN do in JOY!™
I AM endeavoring in engaging Life, empowering Lives, AND embracing Souls.
I AM Spirit FUNdraising™ for Charity AND Stalking Friends — in good ways!
I AM shooting (with a camera), positing in poor Poetry, AND posting in brief.
I AM spinning tales AND as many plates as I can to keeping gifting Gifts.
I AM INFJ AND a Gemini … as AM I! ; )

I AM … period.
ADvocate™ by Compellment. The Brain Whisperer™ by circumstance. Entrepreneur by chance. Sometimes-unyielding in stance. Oft far afield for romance butAND I love to write Love — in memoirs, fiction and nonfiction, poetry, plays … all with a Medium-sized twist.

I'm engaging — and decrying: How can WE not?! — @BettyLove. I'm Love-ing and Hope-ing @MediumMairin. I'm rarely posting on Facebook butAND I'm writing at Medium.com – for both sides of Heaven. Of course I AM!* ; )

In ALL, I'm ADvocating for Betty's Families just like yours — empowering with ALL we CAN do in JOY despite brain illnesses like Alzheimer's disease, dementia, depression, autism, Parkinson's disease, diabetes, PTSD, CTE, stroke, MS, ALS, cancer … ALL the too-many things unconscionably still causing Thinking Not Working.™

Betty's Tips™ are always free to families!
Available only on Amazon and FREE with Kindle Unlimited!
Know a family in need? Please let me know.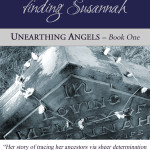 My latest Benefit eBook?
★★★★★ — on both sides of the Atlantic!
Will you help MY Friends of Wombwell Cemetery? Thank you!
100% benefits Queen's Award-winning Yorkshire Volunteers.
OrAND: Let me help YOU help others do Good Works.

Thank you, also, for journeying with me toward a 'sweet spot' between contemporary and literary writing….

Subscribe to all my SO-ManyWords:
FREE, secure, simple, and brain-boosting!