Bettys: Helping Families Think™ – since 1999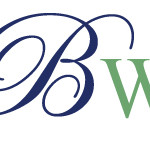 CHANGE how WE ALL think, talk, and ACT re BRAIN Health.

What do families need to know about Brain Health? A LOT!

NOURISH—PROTECT—BOOST brains of ALL ages!

THRIVE despite ALL forms of Thinking Not Working™….
Betty's ensures your family gets what you need at every stage of any journey that compromises cognition. All Betty's Programs begin and end with the only thing everyone needs:
Love — As an ACTION Verb!™

Betty's Worldwide Once spurned for its vision, Betty's philosophy and programs are recognized locally and internationally for their family-empowering positivity. Betty's remarkable successes with families — from securing A Proper Diagnosis™ to creating a Team Betty's Action Plan™ — is based on experience, insight, relentless research, constant questions asking, and continuous improvement. And Love.

What causes Thinking Not Working? Too-many things; too-few are ever discussed.

Alzheimer's disease, dementia, ASD, Down syndrome, Parkinson's, MLS, ALS, diabetes, depression, SADD, PTSD, CTE, TBI, sports, car accidents, mood disorders, stroke, hemorrhage, heart disease, high or low blood pressure, cancer, chemotherapy, medication, antihistamines, anesthesia, thyroid imbalance, smoking, aluminum, food and environmental toxins, maloxygenation, dehydration, vitamin deficiency, poor nutrition, sleeplessness, stress, rain, multitasking … anything that impairs neural processing.

Who's 'The' Betty?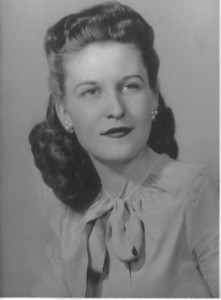 'The' Betty thrived in all ways despite living with Alzheimer's disease for more than 27 years. She battled her Thinking Not Working™ with Grace and courage — and, always, did 'ordinary' things with extraordinary Love.

Dancing in Paradise since 2005, Betty still inspires Moms, Dads, families worldwide with four little words:

Love. Hope. CAN. JOY!™
Learn more about founder and author, 'The' Betty's daughter. Although Maureen is world renowned as The Brain Whisperer™ by families like yours, she'd rather be remembered (pun intended) as The Love Whisperer™ — trademarked or otherwise.

Read Cracked Bells© — an Ode to Changing OUR World…one Brain at a Time.

Listen to Maureen's interview with iHeart Radio's Diane Banks.

Betty's supports, informs, and engages families who need help around the clock and around the world. Practical and proven, Betty's Tenets™ and Care-with-Love™ are transforming cognition and caregiving journeys – in homes, hospitals and care facilities, schools and churches, communities, and corporations worldwide.

Betty's is THE go-to resource for families in 125+ countries.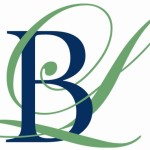 As 501c3 Betty's Love Alzheimer's Charities (2007-2014): Betty's Love embraced, empowered, and engaged more than 15,000 families in person with customized programs, services, and Care-with-Love.™

As simply Betty's, in 2016 (2015): 27,263+ (18,759+) families resourced practical, proven, positive Betty's Tips™ and 54* Betty's University™ programs, activities, and services from 129 (125) countries on five continents. [AWStats also include: 94K Visits; 278K Pages; 463K Hits.]

*Like snowflakes, every brain, every Alzheimer Mom, every Dad with dementia, every child on any spectrum is unique. ALL Betty's programs and services are customized to each family's needs.

How can Betty's help your family?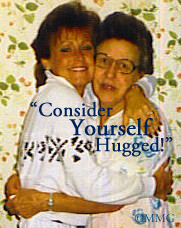 Thank you for visiting. Remember (pun intended!): You are not alone. And you are Loved.

And, as Betty would say — likely still does: "Consider yourself hugged!"

Know a Family in Need?
No matter the format, no matter their journey, no matter where in the world they live: No family has ever been – or ever will be – turned away from Betty's for inability to pay.

100% of your purchase of Betty's publications, programs, and products benefit families. Maureen never has – and never will – take income for ADvocating for families just like hers. #ShopNow for Books, Puzzles, Poetry, and more.

Gift Betty's Tips eBook for Families: Boost Brains & JOY!™

Share Betty's Tips eBook for CHILDREN: SUN.SHUN.FUN!™

Have a child, spouse, parent, friend, colleague whose thinking isn't working properly? Know a caregiver seeking Betty's signature Care-with-Love™ training? What do you need from Betty's Tips™? Please tell us.

SO much families CAN do in JOY!™