NEW #1 Betty's Tip™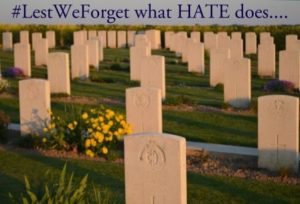 Like Guns
UNtruths
Racism
Misogyny
Xenophobia
LGBTQophobia
Global Warming
Cyber- & Bullying
UNequal Pay, ALL INequality
Smoking, Aluminum, too-many Toxins
TBI, CTE, too-little Sleep, too-loud Music …
HATE Is BAD4Brains!™
"Never doubt that a small group of thoughtful, committed citizens can change the world."
—Cultural Anthropologist Margaret Mead (1901-1978)

Long I avoided politics in my work with families. Silly ADvocate™

On behalf of BRAINS worldwide, I beseech YOU: STILL Care! STAY informed. ACT!

Betty's Tips™ are always free to all seeking Mental Health, Veterans, Caregivers, and ALL Families in need – wherever in OUR One World you live. Contact us.
Love As an ACTION Verb!™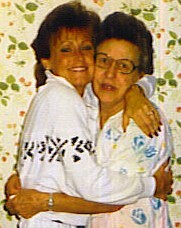 A daughter, three-times granddaughter, and six-times niece of Alzheimer's and dementia, Maureen M Gavan – fortunate, grateful, and proud daughter of Joe and of 'The' Betty and founder of Betty's and Betty's Love – draws upon 30+ years of subject-matter and consulting expertise, world-class best practices in consulting and learning development, and award-winning investigative and creative success.  

Maureen's earliest experience of Alzheimer's was in 1963; her first nursing-home advocacy was in 1975; she began methodical research in 1982 (it continues daily); and she began helping other families, always for free, in 1999. Then and still: NO family – whatever their needs, wherever they live – has ever been turned away for inability to pay. 
The Brain Whisperer™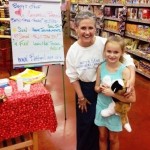 Maureen is recognized worldwide as an SME from Alzheimer's to zebras.   and followed worldwide @BettysLove, she is admired for her positivity and practical, proven programs promoting brain health for all ages.  More important to Maureen, she's lauded as an always-passionate ADvocate™ for brains and families just like yours. Best known in recent years as The Brain Whisperer™, she'd rather been known for her Love-ACTION Verb-ing and her simpler mantra: Love IS!™

Now, through private consulting, inspiring speeches, books, and blogs … at your local grocery store … in kitchen consultations and corporate lunch'n'learns … and in only 140 characters: Betty's is THE worldwide BRAND that redirects focus to families and redefines what an Alzheimer's / autism / caregiving CAN be: a journey filled with Positivity, Love, Hope, and JOY!

Got Brains? Join Team MMG and help change the world….

Book Maureen to speak at your school, church, office, library, local market….

Meantime, as 'The' Betty would say:
"Consider yourself hugged!"


Photograph: HUGS | ©MMG | All rights protected.
Photograph: MMG & Eve | ©MMG | Used with parental permission. | All rights protected.