NEW #1 Betty's Tip™
Hate Is BAD4Brains™
A note from 'The' Betty's Daughter….

I'm an ADvocate™ for BRAINS. Just like YOURS. Especially on behalf of elders, children, caregivers, all without healthCARE, and millionaire athletes. In that – first in 1975, for U.S. families since 1999, for seven years as 501c3, Betty's Love Alzheimer's Charities, and now for 10s of 1,000s of families worldwide: I must needs also be a healthCARE activist. Never wanted to be. Don't wanna rail. Now. Ever. ButAND:

Championing Common Good vis-à-vis Betty's Love – AND being a Spirtualist and Medium – I avoided politics. However, starting Summer 2016 – and, alas, every day since – I cannot stay silent. Literally: I am not able to NOT speak up for LOVE. How can I?

Thinking Not Working™ is 'inequality blind.' Few "isms" apply. And Hate? It. Harms. BRAINS.

On behalf of BRAINS worldwide – like yours – I beseech YOU: CARE! STAY informed with FACTS. Use your Voice for GOOD, even/especially on Social Media. Vote, March, and ACT: Call–Text–Tweet! And please, pray with me for Donald Trump and his Family. For ALL Americans. For OUR World.

Betty's Tips™ are free to all in need. Caring for Mom or Dad? Protecting Children? Helping Veterans and ANYone battling ALS, autism, cancer/chemo, dementia, depression, diabetes, cancer/chemo, Parkinson's, PTSD, stroke … ANY BRAIN disease? Seeking Brain Fitness and Mental–Spiritual–Emotional Health? ALL Families in need – wherever in OUR One World you live: Betty's Love embraces YOU. Contact us.

#LestWeForget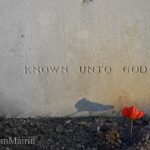 #LestWeForget What Hate Does…. This photograph, KNOWN UNTO GOD, was made at a WWI Centenary Commemoration at the Australian War Memorial in Villers-Brettoneaux, which I attended in remembrance of my great-Uncles. Charles Henry Costello, KIA 24 July 1916, Pozières. Martin Costello, gassed at the Somme October 1916; missing, still.

Meet Uncle Charles and Uncle Martin and their nine Siblings in Finding Susannah© – my Amazon eBook benefitting Queen's Award-winning Friends of Wombwell Cemetery in Yorkshire, England.

Read Safe Passage© – my poem honoring their and the Service of ALL Parents, Elders, and Ancestors who died to, literally, "save Civilization." Heroes, ALL. Lest We Forget – or, 100 years later, unconscionably choose to deny, dismiss, or rewrite History to the contrary: Hate Kills.


Love As an ACTION Verb!™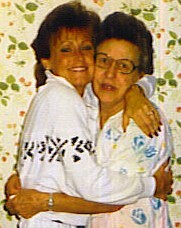 A daughter, three-times granddaughter, and six-times niece of Alzheimer's and dementia, Maureen M Gavan – fortunate, grateful, and proud daughter of Joe and of 'The' Betty and founder of Betty's and Betty's Love – draws upon 30+ years of subject-matter and consulting expertise, world-class best practices in consulting and learning development, and award-winning investigative and creative success.  

Maureen's earliest experience of Alzheimer's was in 1963; her first nursing-home advocacy was in 1975; she began methodical research in 1982 (it continues daily); and she began helping other families, always for free, in 1999. Then and still: NO family – whatever their needs, wherever they live – has ever been turned away for inability to pay. 
The Brain Whisperer™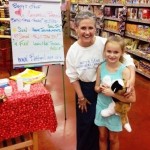 Maureen is recognized worldwide as an SME from Alzheimer's to zebras. Followed worldwide @BettysLove, she is admired for her positivity and practical, proven programs promoting brain health for all ages.  More important to Maureen, she's lauded as an always-passionate ADvocate™ for brains and families just like yours. Best known in recent years as The Brain Whisperer™, she'd rather been known for her Love-ACTION Verb-ing and her simpler mantra @MediumMairin: Love IS!™

Now, through private consulting, inspiring speeches, books, and blogs … at your local grocery store … in kitchen consultations and corporate lunch'n'learns … and in only 140 characters: Betty's is THE worldwide BRAND that redirects focus to families and redefines what an Alzheimer's / autism / caregiving CAN be: a journey filled with Positivity, Love, Hope, and JOY!

Book Maureen to speak at your school, church, office, library, local market….

Meantime, as 'The' Betty would say:
"Consider yourself hugged!"

Photography: HUGS | KNOWN | ©MMG | All rights protected.
Photography: MMG & Eve | ©MMG | Used with parental permission.
All rights protected.