#AmWriting. I. Can't. Not. Write.
In ALL I do I endeavor so I MAY do my favorite of creative things: Read, Shoot, & Write …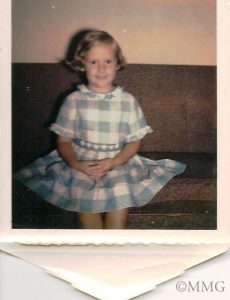 … in Mass-missing musings about single-parent families (in church, age eight) … and long lamentations about life as a youngest child (in pencil, age five-ish, above)… via inspiring speeches and Betty's™ brain-y bits and passionate-prone blogs and (not) trash-y books and (admittedly) lousy Limericks.

I write books, essays, plays, poetry … usually in Too-Many Words. (Sorry.) In all, I'm writing to create a NEW genre – that 'sweet spot' between contemporary and literary fiction … where words move and grammar matters in fiction and nonfiction and essay and romance and history and mystery and … and in Blood – as in "written in my" or "with sweat and tears!"

All my eBooks are only on Amazon and FREE with Kindle Unlimited!
Of course, Betty's Tips™ are always free to families in need. Just let us know….
My latest Benefit eBook? ★★★★★ – both sides of the Atlantic!
Like Who Do You Think You Are? You'll LOVE The Friends – finding Susannah, a compelling story still writing itself after one wee question: "Where IS she?!"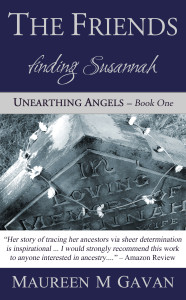 "…her story of tracing ancestors via sheer determination is #inspirational…I strongly recommend."
– ★★★★★ Amazon.co.uk Review

"…it #reads like a mystery novella with twists and turns on every page."
– ★★★★★ Amazon.com Review

"A beautifully written book…stark reminder of why it's important to have conversations with elders…they have amazing #stories to tell!"
– ★★★★★ Amazon.co.uk Review

100% of your purchase benefits the Queen's Award-winning volunteers who helped ME find…( said "she"). Thank you for helping MY Friends of Wombwell Cemetery!

On my life's ever-diverging, sometimes-diverting journey, I have been published and gratefully declined traditional-publishing offers. I am self-publishing books, essays, photography, poetry, and too-many op-eds to number. Yep. I AM writing!

Shooting, of course, I do with a camera, sans filters and almost-always sans Photoshopping. You'll find my photographs in archived publications and alongside all my writings.

Meanwhile? #AmWriting. I. Can't. Not. Write Oh, AND: My Reading? Let's just say, my Reading mightn't be what you think.

"More things in Heaven and Earth, Horatio…." Amen!